Crisis On Infinite Earths
By George Perez & Alex Ross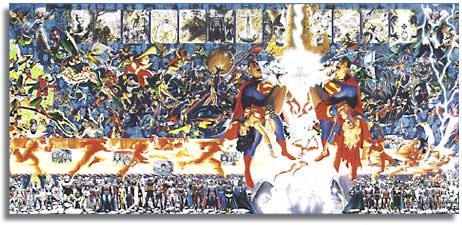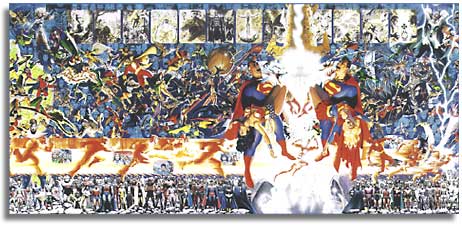 In 1985, DC Comics began publishing a series entitled 'Crisis On Infinite Earths'. Limited to only twelve issues, the series put DC's greatest heros to the ultimate test while untangling and streamlining over fifty years of comic history. One of the principal talents involved with the project was pencil artist George Perez, who drew the entire series. Together, Perez and renowned artist Alex Ross created the original artwork for this monumental limited edition giclee. Each work of art is hand-signed by Perez and Ross.