Left At Albuquerque by Chuck Jones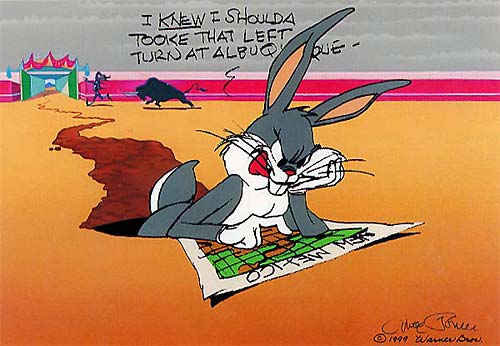 On his way to the Coachella Carrot Festival, Bugs took a wrong turn and finds himself in the middle of a bull fight. Inspired by a similar scene in the 1953 Merrie Melodies classic 'Bully For Bugs', this art was created by legendary animation director Chuck Jones. Based on the original 1953 cartoon scene, Jones created the original artwork used to produce this edition, inspired by the scene from the original cartoon moment he directed.
This hand-painted Limited Edition Cel is hand-signed by Chuck Jones.