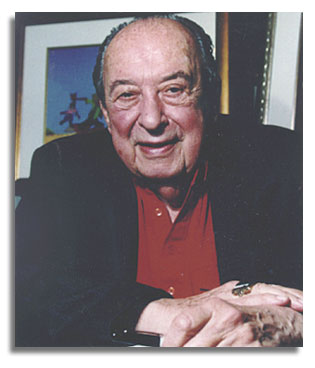 If you know Tinker Bell, Maleficent, Snow White, Cinderella, Sleeping Beauty and Cruella De Vil, then you know a little bit of Marc Davis, one of Walt Disney's legendary 'Nine Old Men'. Hired as an apprentice animator at Disney in 1935, Marc's 43-year career at Walt Disney is a remarkable legacy of animation, and later, imagineering magic. Here are some of Marc's milestone contributions:
Snow White & The Seven Dwarfs (1937) – Assistant Animator
Bambi (1942) – Animator
Victory Through Air Power (1943) – Character Design
Song Of The South (1946) – Directing Animator
Fun And Fancy Free (1947) – Animator
So Dear To My Heart (1949) – Cartoon Story Treatment
The Adventures Of Ichabod & Mr. Toad (1949) – Animator
Cinderella (1950) – Directing Animator
Alice In Wonderland (1951) – Directing Animator
Peter Pan (1953) – Directing Animator
Sleeping Beauty (1959) – Directing Animator
101 Dalmatians (1961) – Directing Animator
As a Disney Imagineer, Marc's creative leadership was utilized in such world-famous Disney Theme Park attractions as Pirates Of The Caribbean, Great Moments With Mr. Lincoln, The Haunted Mansion, Jungle Cruise, Country Bear Jamboree, America Sings and Its A Small World.
The incredible creative magic of Marc Davis has touched the lives of millions of movie-goers and theme park enthusiasts…his humor and spirit will leave an indelible mark for millions more. Everyone at Animation, USA™ will miss him so much…